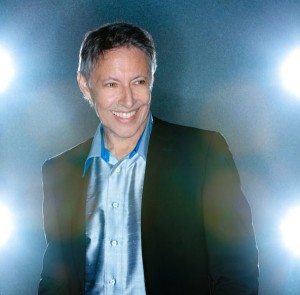 Tell me more about you as a smooth jazz artist?
I'm one of the original Smooth Jazz artists from the 1980's.  Others are the late Grover Washington Jr., Larry Carlton, Dave Sanborn, Joe Sample…and many others.  I had some big records in the 80's in that genre.
How would you describe your new cd, titled "Delicoso," and where did the inspiration for the title come from?
It's 13 all original new songs.  One is written by my friends Phil Baker and Shelly Rudolph.  All the rest are by me (one co-write also with Shelly).  The title is Spanish for 'delicious' but I didn't know that at the time.  I thought we were making up a funny word.
What has been your favorite memory, as a musician, and why?
In the late 70's I toured with some big jazz stars.  I was quite young and it was the thrill of a lifetime.  Tony Williams, Joe Henderson were the main ones.  We played some huge venues and met tons of interesting people.
Where do you find inspirations for new songs?
Many different ways.  Sometimes just playing the piano.  Sometimes when I see or listen to other artists.  Sometimes I just hear ideas in normal everyday activity…walking, resting, driving, walking my dog.
Would you say that your music style has changed over the years, and if so how?
I think my piano playing has become more focused, better articulated over the years.  My style in the songs I write has changed with the times…perhaps becoming more spare, not trying to be intricate but just going for overall beauty.
Can you tell me what we can look forward to seeing next form you?
I'm trying to put together some recording sessions in Brazil for my next project.  A lot of my music has a measure of Brazilian influence and I'd like to take that a step further.  I have someone in Brazil who is putting together a band for me and I hope to do this sometime in 2011.
Tell us more about your complete digital brand presence . Any testimonial working with our agency, 24Notion?
Working with 24Notion on my new website was a totally educational experience for me.  These guys are very contemporary in their outlook and their design values are artfully tasteful.  They are completely web savvy and were able to bring me full-on into the 21st century with their cool design.
My fans have expressed overwhelming approval:
"…this is the website you've been deserving all along…"   Debbie, Seattle
"…so happy for you.  This new site is awesome…."   Ravi, India
"…Dude…the new site rocks!…..Marcel, Paris
"….Tom…we love the new website….i'm so glad you're blogging…"   Jan, San Francisco 
Visit http://tomgrant.com/ to learn more about Tom Grant, and listen to his music!
24Notion is the proud agency to build a complete ground up strategic and tactical digital marketing presence for Tom Grant. If you are interested in checking out Tom's complete case study, drop us an email info@24notion.tv