I've had the chance to chat with Marten Mickos, CEO of Eucalyptus systems about open source, cloud computing, and leadership

Eucalyptus Systems delivers private cloud software. This is infrastructure software that enables enterprises and government agencies to establish their own cloud computing environments. Goldman Sachs, Wells Fargo Securities, Gartner and other prominent observers of the technology industry predict that cloud computing is the most significant IT shift of this decade.
CEO of Eucalyptus, Marten Mickos builds global disruptive businesses. As CEO of MySQL AB for seven years, Mickos grew that company from a garage start-up to the second largest open source company in the world. After the acquisition by Sun Microsystems of MySQL AB for $1bn, he served as Senior Vice President of Sun's Database Group.
Tell us more about Eucalyptus
With Eucalyptus, customers make more efficient use of their computing capacity, thus increasing productivity and innovation, deploying new applications faster, and protecting sensitive data while making savings in capital expenditure.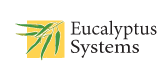 Eucalyptus is an open source solution that originates from an NSF funded research project at University of California, Santa Barbara. The open source model is generally considered a superior way of creating infrastructure software. Innovation is faster, users and customers have more freedom and flexibility, lock-in is avoided, and secondary benefits accrue from the massive ecosystems that naturally evolve around the most prolific open source products.
You are one of the most accomplished individual and successful CEO; what can we learn from you?
Wait, why didn't you like me before "I was accomplished"? No one is born to be accomplished.
People should not be afraid of being successful. It is such a great inspiration. I knew nothing about open source and decided to learn about it. There is always first for everyone. We all should define our own success; so don't be afraid to be successful is the key.
Being an entrepreneur yourself, what can you tell those folks out there who would have the desire to start something small and to grow bigger?
I've learned in my life, weaknesses is also my strength. Make the best of them. As a young boy, I was a stubborn kid; my stubbornness grounded me to become one of the good positive qualities for me in this day. To keep going and never give up
I am keen of this quote by Eisenhower-"In preparing for battle I have always found that plans are useless, but planning is indispensable."
What's next for Eucalyptus Systems?
We are expanding. We are a team of 25 and growing tremendously. We are hiring team of engineers, business and more for an additional 20+. We are also developing a testing lab for our products. We are building stronger in offering and more in partnership; we are fine tuning our strategy.
Is this your first time being part of Oscon? If not, then how's it different from previous years?
No. I've been here since 2002.  I would say it's much bigger now. This convention is steering toward the open source fanatics.
What's a current device that you couldn't live without?
Digital camera.
To learn more about the product go to http://www.eucalyptus.com/ And be sure to follow @Martenmickos
Be sure to join Girls in Tech Portland Chapter at OSCON 2010 this year at Portland Oregon.
If you are interested in being a guest speaker and/or panelist for our workshops and lectures, pls feel free to drop me an email: ivo@girlsintech.net
tweet @mssonicflare @oscon @24notion @gitweet