On May 23-25, 2011, The National Center for Women & Information Technology(NCWIT) hosted an amazing and successful conference in NYC: Women and IT practices and ideas to revolutionize computing.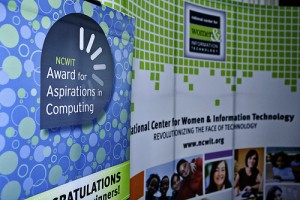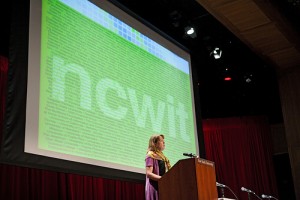 #NCWITSUMMIT 2011- comprised of three days of practices, workshops, ideas, research, inspiration, conversations, and innovation. Learn from noted experts and voices in the fields of computing, innovation, and diversity; share perspectives with other practitioners; and celebrate the achievements of girls and women in IT.
Key Facts about the status of Women in Information Technology:
In 2009, starting and median salaries for computing degrees were among the top 10.
In 2007, a woman typically earned $0.78 to every $1.00 a man earned. On the other hand, Census data also suggest that women who work in computing-related occupations are better off, with a median income that is 86% of men's median earnings.
More than 60% of the 1.5 million students surveyed who reported no high-school computer coursework or experience at all were girls. In spite of these distressing numbers, recent data give some reason for optimism: Girls' representation among students with programming experience has increased four percentage points since 2005.
Although the percentage of students reporting no computing experience or coursework has increased gradually in the past decade, girls' representation among students with computer programming experience has also been on the rise.
From 2000 to 2009, women comprised 55% to 58% of the overall professional workforce. Women's representation in life, physical and social sciences and among physicians and surgeons increased between 2000 and 2009. Meanwhile, the percentage of women in computing related occupations declined between 2000 and 2009, with the exception of 2008 to 2009, when the proportion of women held steady.
Why Women Leave the Workplace: Research shows that five primary barriers often lead women to leave the technical workplace. These barriers to gender diversity are unconscious bias, isolation, supervisory relationships, promotion processes, and competing life responsibilities.
Women Tech Entrepreneurs a Minority, but Successful: In 2009, firms that were majority-owned by women accounted for 40% of all private companies in the U.S.54 Estimates of the percentage of start-ups majority-owned by women hover around 8%.
Female and Male Company Founders Share Similar Characteristics: In a study that used a stratified random sample of technical entrepreneurial firms, wherein 8% of founders were women, findings suggest that men and women founders share many characteristics. These successful entrepreneurs were similar in almost every respect, with only a few statistically significant differences.
Women were more likely than men to express concern about protecting their company's intellectual capital, to consider their own prior experience important to their success, or to consider encouragement by a co-founder important to their success. Men were more likely than women to feel pressured to be the primary family breadwinner.
Open Source Lacks Gender Diversity: While women's representation in computing is low in general, it is even lower in open source computing — only 1.5% of all Open Source Software (OSS) developers are women. Research about the participation of women in open source is just beginning, but there is anecdotal evidence that the open source community is less than welcoming to women. This may mean women are missing opportunities to make important professional connections, contribute to new software, and hone their coding skills.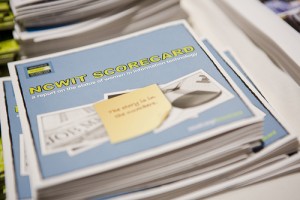 Learn more about these key facts: NCWIT Scorecard
Learn more about NCWITSummit |  Photos from the Summit | Digital photobooth @ #innovator Symons Award #MTV HQ |   Media/Press release of the Summit  |   Follow and tweet up @NCWIT #NCWITSUMMIT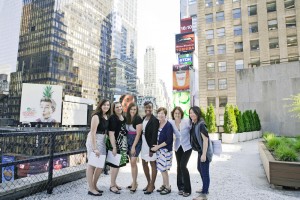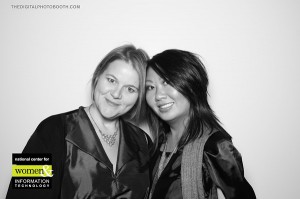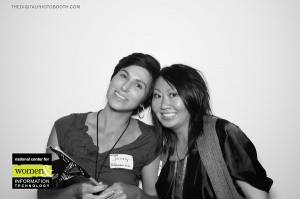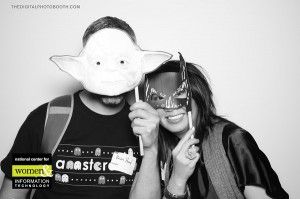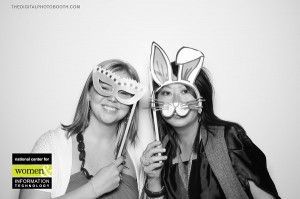 Fun time with NCWIT peeps; had a blast! Also, Special thanks to all of the Press/media/bloggers who attended the summit! #UROCK –  we <3 U!
For Press/media relations for NCWIT contact: 24Notion– Ivo Lukas
Follow us @MsSonicFlare @24Notion | Join our Facebook