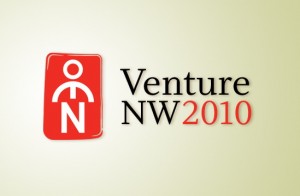 The Oregon Entrepreneurs Network presents Venture Northwest 2010.  It is an annual Portland-based conference that draws institutional investors and investment bankers from across the US and Western Canada, who are interested in early and growth stage Northwest businesses. On November 4, 2010, OEN's Venture Northwest will bring the driving forces behind Northwest innovation together. Investors, government leaders and universities will discuss debate and define how to accelerate Northwest entrepreneurial innovation. We'll connect investors with the area's 10 hottest emerging Northwest businesses.
Northwest businesses that have presented at OEN's Venture Northwest have raised over $1.3 billion in venture capital since 1996 and over $68 million in angel investment.*
*Not all Northwest businesses that presented had investments reported in Venture Source.
This year we are expecting strong participation from VCs in California and the East Coast.
Join us: Thursday, November 4th, 2010
8:00 am – 4:00 pm at The Governor Hotel. Register here
follow @MsSonicflare for up to date tweet up #venturenw