24Notion visits the Bay Area of San Francisco while strategizing creative product launches!
One exciting aspect of working with 24Notion is traveling to where the action is. This week, our team visited clients in San Francisco and still found time to sight-see and enjoy the city life while on the job!
This week, we focused on creating new out-of-the-box product engagement solutions to disrupt the marketing environment for a few of our enterprise clients. We brainstormed and strategized creative methods to shed light on the work our enterprise clients do behind the scenes.
From Portland to San Francisco, our 24Notion Team experience the windy, busy streets of San Francisco!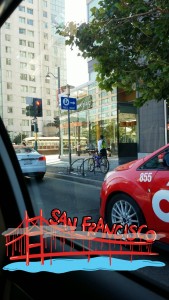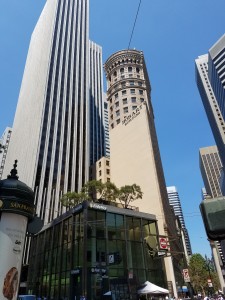 Looking up – traveling for business became a great way to sight-see the busy city!
Our team works hard to play hard as we enjoyed the energy of San Francisco. Without a set agenda, we took in the views of San Francisco's architecture, marketplace and scenic bay area. When traveling for work, our team greatly appreciated bringing an extra pair of shoes, since we walked miles visiting the city.
We relaxed in the city's Union Square and appreciated the city's artwork and creative atmosphere. The whole city seemed to think different. Businesses small and large seemed to expand on the wayside and life traversed forward through the lens of the windy California streets of new tomorrow.
Union Square- A great place to go for sight-seeing! These pigeons were definitely not shy around people.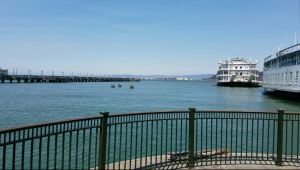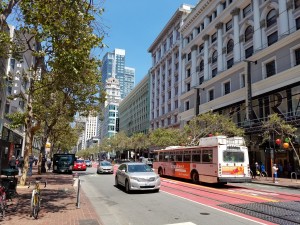 Walking down the piers of the Bay Area was a beautiful highlight of the trip! The light ocean breeze on the hot, sunny day reminded you that you were on the Pacific West Coast (best Coast). If our team had more time, I would suggest eating finding a place to eat on the breath-taking water front. Or finding a nice nook to read a book- there were plenty of local charming bookstores and coffee shops in the area to occupy one's time!
We took the BART, Bay Area Rapid Transport, which ultimately resulted in us getting lost to the airport the first time around. Always remember to take the yellow tram to go to the airport, not the red one. One last note – for all the pokemon trainers – be sure to take a stroll on the streets of Down Town San Francisco to hit all the local shops and pokestops!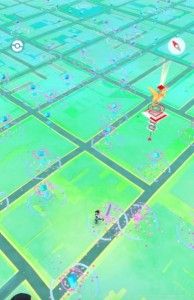 Follow the conversation @24notion #24notion
Related articles across the web