A global celebration of fashion – well look no further! Portland, Oregon is joining the Fashion's Night Out event on Sept 10, 2010. The worldwide fashion event was created in 2009 by Vogue Magazine, the Council of Fashion Designers of America (CFDA), NYC & Company and the City of New York, where designers, celebrities, models, and fashion editors stage exciting, one-of-a-kind events in stores.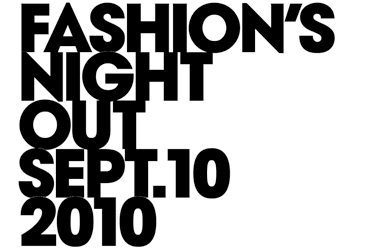 The City of Portland, Portland Business Alliance, Lisa Frisch and her team, Downtown Marketing Initiative are organizing this unforgettable one night event. So get ready to shop till you drop between 4-9pm. After Party will be hosted in the lobby of the Nines Hotel between 8-11pm. The newly Director Park will present  the evening's stylish hub, with fall fashion shows, free pedicab rides to participating retailers, and mystery goody bags featuring Amex gift cards, raffles, gift certificates and more. See you there!
Check out list of all retailers participating in the Portland Fashion's Night Out
Friend us on Facebook.com/24Notion to hear available perks/giveaways throughout the day. Also, tweet with us @24notion for full coverage event tweet up.