PFW '09: Night Two
by Eden Dawn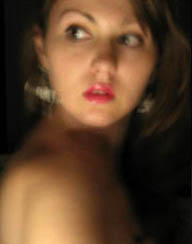 For tickets: www.PortlandFashionWeek.net
Night two of the fashion festivities and a younger blood is circulating throughout the giant warehouse turned venue. Tonight the show is a mix of fresh and creative young designers from our own Northwest making their mark on the industry. I had barely walked through the giant door and gotten my seat assignment before my hand was grabbed and Sunny Fire, head make up artist for all of PFW, whisked me away to her table showing me her launch of animal friendly, locally made cosmetics. She then proceeded to gloss my lips up until I looked like a 1960's James Bond girl. At that point I felt ready to battle evil fashion tyrants so ducked and dodged through the crowd past the velvet ropes, before plunking myself down in the front row, pulling out my notebook and admiring my level of narcissism.
The show began with Canadian designer, turned Seattleite, Suzabelle. The line showcased a wide range of classic dress silhouettes with feminine touches while models sashayed to the sounds of a sultry French singer. Her reinventions of the little black dress were lovely and most notable of the collection was the gorgeous teal fabric used to drape softly on the body.
After Suzabelle the house lights briefly went on for a word from Sue Bonde, the master of all fashion learning in Portland as the director of the Apparel Design program at the Art Institute. She introduced the next series of mini-collections from five of the schools top graduating seniors who did the most outstanding work. The lights dimmed again and designer Emily Kathryn Carol sent out her garments that blew away the concept of "student work."
Emily's designs were based on the concept of the flight of bees and Kamikaze war pilots. The mash up of the two materialized itself dramatically through a perfectly color blocked gold and black coat with the boldest collar imaginable paired with shimmering leggings.
Next was Kara Eisenbraun who took a traditionally old sewing method and modernized it into the 21st century. Creating a series of jackets meticulously quilted with continuous stitch lines she created a series of strong geometric patterns. Paired with matching tights and boots she created the first cold weather look I would be proud to put on.
Following Kara was Janeane Ceccanti who designed an exquisite collection with rows of pin tucks created by hand and perfectly symmetrical ruffles. The line was inspired by Spanish culture and there is evidence of the traditional Matador influence. Having spent some time in Barcelona myself I can see any woman confidently strutting through the city on Las Rambles in one of Janeane's garments.
Jetting over to a different part of the world we have David Rafn's collection of menswear motivated by the people of Burma. Turning the male skirt and ponchos into street wear is no easy task yet Rafn pulled this off flawlessly and without even a wrinkle to be seen in sewing the most difficult of fabrics. Standout piece was a jumpsuit of perfection with an exposed zipper running the length of center front.
The last of the Art Institute collections was Jennifer Holcomb who showed an absolutely lovely line conceptualized with the idea of historic French jazz. Her attention to detail was evident with beautiful hand finished hems and delicate ruffles. Classic pieces that appeal to a large demographic.
After the Ai showcase was complete fashion forewoman Sue Bonde once again addressed the crowd informing them they would be judges for a contest. The remaining designers of the night had been selected by a jury panel to be chosen as Portland's newest "Emerging Designer." At the end of the show each audience member was to vote on their favorite collection for the winner would receive a spread in Button Magazine, a photo shoot with Fashion Wire Press plus promotion with 24 Notion marketing firm. The audience seemed quite enthused by their power and all heads turned to the start of the runway.
Janeane Marie was the first to show and her minimalist collection spoke volumes about her viewpoint as a designer. With a collection that ranged from minis to racer back tanks the unpretentious shapes let the high quality materials and well executed tailoring speak for itself.
Next was costume designer Paloma Soledad with jewelry by Keith McQueen. Paloma's background as a costume designer for films ranging "Hostel" to most recently "Coraline" might help explain her flair for the dramatic. Her line of exquisitely detailed corsets were highly impressive and there were audible oohs and ahhs as a model made a slow walk down the runway with a waist cincher, dramatic pirate-esque hat and wrist shackles.
On the opposite spectrum designer Angela Sasmita showed her line of bridal and evening couture. Magnificently crafted from head to toe the gowns included a full understructure piece for immaculate fit and then luxury fabrics over the top with bias cut skirts that flowed like water with each step. In addition, the time spent hand beading is noticeable and a beautiful icing on the cake.
Finally was the line Sweet Skins by designer Mira Fannin. Working with entirely organic materials like hemp linen, silk, organic knits and denim her line had range and a beautiful color palette including a powerful eggplant purple. Standout piece for me was a perfectly fitted pair of high waisted denim short shorts paired with a delicate black silk camisole.
After all was said and done the crowd couldn't resist their penchant for the dramatic and chose Paloma and her amazing corsets as the next "Emerging Designer," but I say that we'll be seeing all these ladies again in the very near future.
SUZABELLE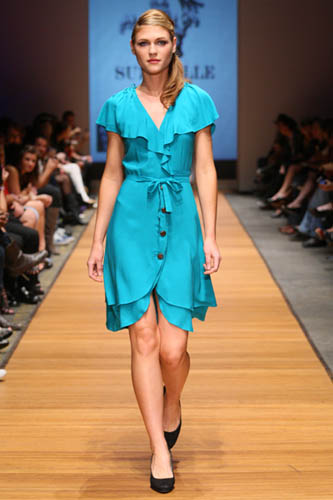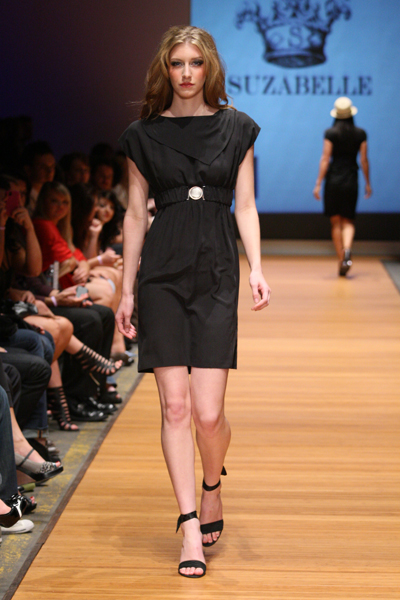 Ed Kavishe/fashionwirepress.com
EMILY KATHRYN CAROL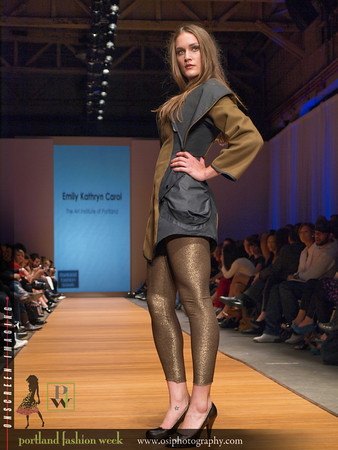 KARA EISENBRAUN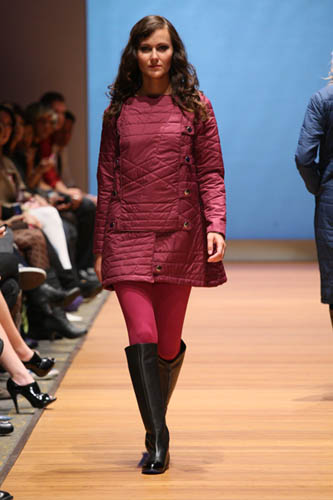 Ed Kavishe/fashionwirepress.com
JANEANE CECCANTI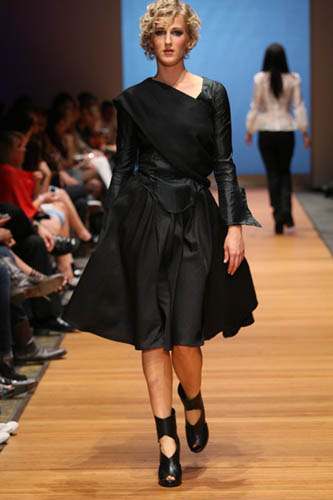 Ed Kavishe/fashionwirepress.com
DAVID RAFN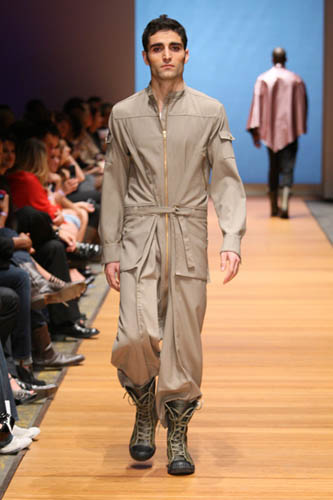 Ed Kavishe/fashionwirepress.com
JENNIFER HOLCOMB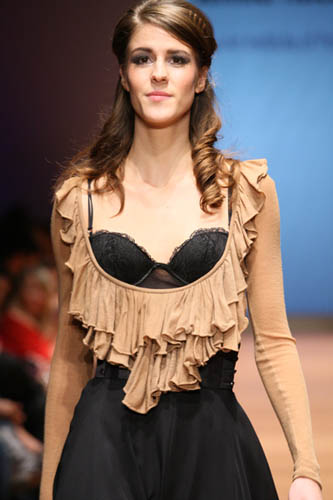 Ed Kavishe/fashionwirepress.com
JANEANE MARIE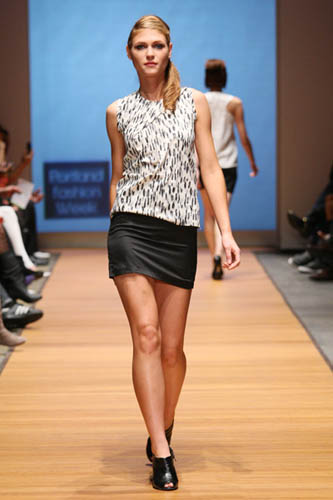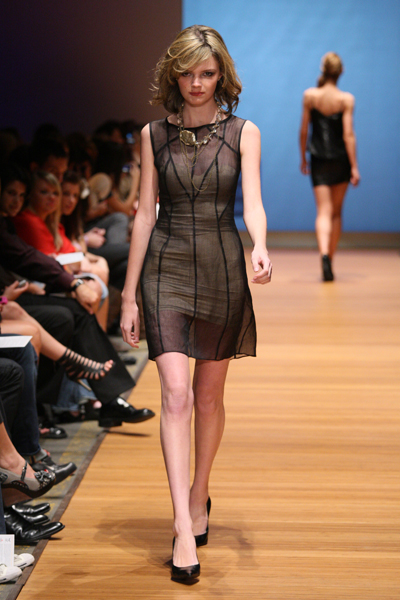 Ed Kavishe/fashionwirepress.com
PALOMA SOLEDAD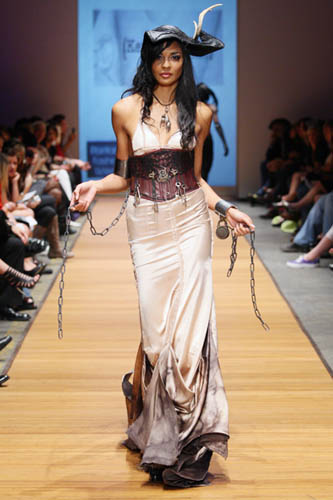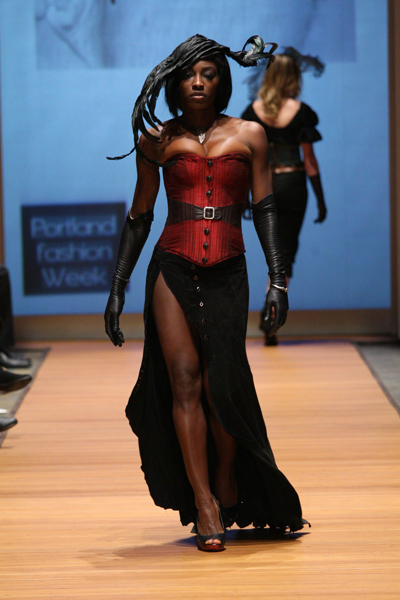 Ed Kavishe/fashionwirepress.com
ANGELITA SASMITA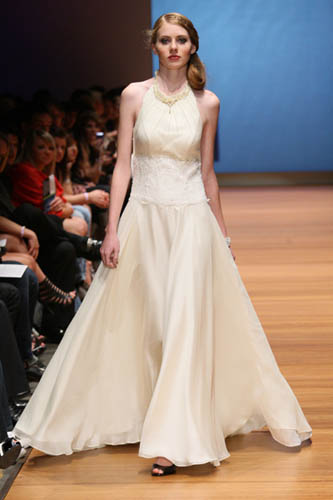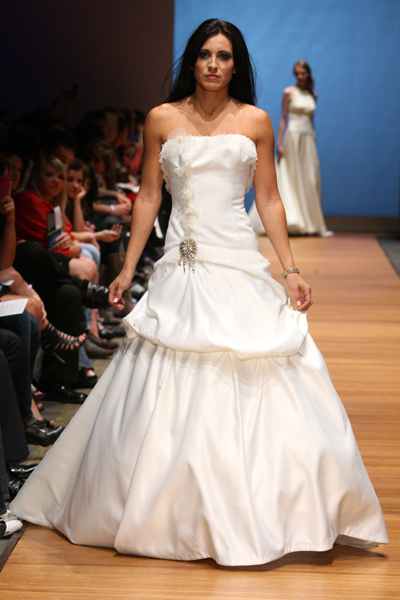 Ed Kavishe/fashionwirepress.com
SWEET SKINS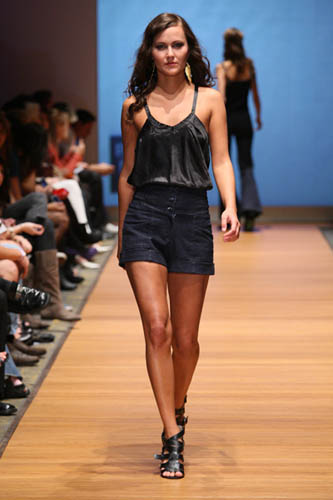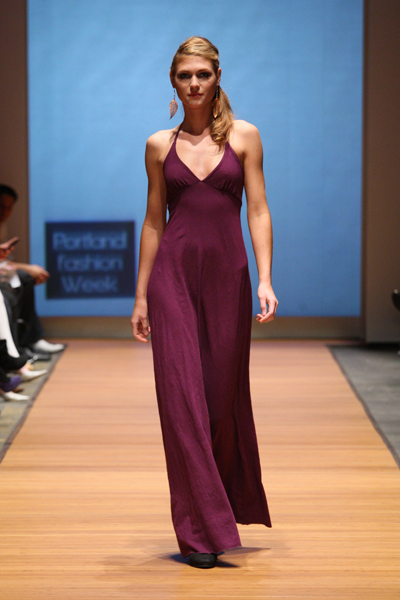 Ed Kavishe/fashionwirepress.com