Girls in Tech Presents:  Women panel discussion + networking mixer: Bridging the Gap and landing the perfect tech job
June 29th at Moscone Center. San Franciso, CA at 11am Pacific
Women are making strides in supporting one another in entering and staying in technology fields.  Come and hear the women leaders have a candid conversation on what needs to be done to continue to solve the gender gap in technology careers.  What socialized behavior and habits do women have that are different than men in the work place? Can these hold women back?
Hear what female workplace role models have to say about the importance of:
–       Mentorships
–       Networking
–       Career building skills
–       And much more !
If you have ever found yourself or your women colleagues be hesitant about asking for raises or promotions, shy about self-promotion or reluctant to point out their own achievements, come listen to concrete advice from women who have paved the way in advancing careers in a male-dominated industry.
Kendra Arimoto, Executive Search, Facebook
Jerri Barrett, Vice President of Marketing, Anita Borg Institute for Women and Technology
Irina Frumkin, Senior Software Development Engineer, Microsoft
Ivo Lukas, COO/Exec. Director of Global Mentorship Programs-Girls in Tech & CEO/Founder- 24Notion
Laura Slezinger, M.D. Girls in Tech, San Francisco & GIT Global Corp. Dev., Intellectual Property & Internet Law Attorney, A Venture Gained Legal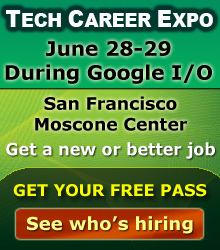 Immediately after the panel, please join us for Noon Mixer! Girls in Tech will host an informal networking mixer at noon immediately following the panel discussion. Apply the panel's advice right away by meeting recruiters, tech leaders, and other leading professionals in the tech industry. Bring your confidence and business cards to really make an impression! This is a free event, register now.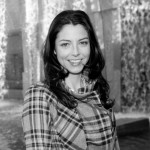 Laura Slezinger M.D. Girls in Tech, San Francisco & GIT Global Corp. Dev.
Intellectual Property & Internet Law Attorney, A Venture Gained Legal
Laura has a passion for the intersection of law, technology and the creative, entrepreneurial spirit. She wants to enable others to create what they want to see in the world around them- via technology, law and innovation. She is also a fervent champion of advancing women in all areas of business and leadership – and believes society as a whole will benefit from the increased engagement of women across all industries.
She received her J.D. from the University of San Diego, School of Law where she was Editor-in-Chief of the law school newspaper. She was Fundraising Chair  for the Women's Law Caucus and hosted a record breaking charity auction to benefit a local women's domestic violence shelter.
She received her LL.M. from the University of San Francisco, School of Law where she was a staff editor and author on the Intellectual Property Law Bulletin. She worked at the Intellectual Property and Internet Justice Clinic where she advocated for students being sued by the RIAA for alleged illegal downloading of music. Currently she is Managing Director of the San Francisco Chapter of Girls in Tech, Director of Corporate Development for GIT Global and has a law practice  focusing on early stage startups in business, technology, intellectual property and privacy law. Follow her @GITLaura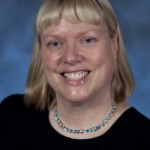 Jerri Barrett
Vice President of Marketing-Anita Borg Institute for Women and Technology
As the Vice President of Marketing for the Anita Borg Institute, Jerri is responsible for the Institute's overall branding, public relations, social media, collateral, program marketing and out bound communications.  Jerri Barrett came to the institute after 20 years in the telecommunications industry with experience in both large corporations and startups. Prior to coming to the Institute, Jerri was Director of Marketing for IP Unity, a Silicon Valley startup and managed the communications for their merger with Glenayre in 2007. Before that Jerri worked with a variety of companies in marketing positions including Nortel, Frontier, CNET, Inc., LinkAir and HighWired. Jerri holds a Bachelor's degree from Mount Holyoke College and an MBA from the William E. Simon School of Business Administration at the University of Rochester.

Ivo Lukas
COO/Exec. Director of Global Mentorship Programs-Girls in Tech & CEO/Founder- 24Notion
Ivo Lukas is the Chief Operations Officer & Executive Director of Global Mentorship and Partnership Program at Girls in Tech. Ivo is passionate about leading, nurturing and mentoring the next generation, especially young girls, whose aspire to be in technology. She is the advocate of encouraging positive, inspiring and improving lives of the young girls to gain an entrepreneurial spirit and leadership skills. She is leading the Global Girls in Tech mentorship program with goals to support young girls ages K-12, college professionals and young entrepreneurs on the importance of math, tech and science at a young age that will embrace, collaborate and promote growth and success for young girls to stay in the technology sector. Furthermore, She is the Founder and CEO of 24Notion, a creative digital, brand, marketing, PR and lifestyle shop with special emphasize in giving back to the global communities (CSR). 24Notion is an integrated, cross-functional team of experts who develop and execute innovative solutions in collaboration with client needs. Ivo has over 18 years of experience in combining brand marketing, PR, advertising, innovative creative, and digital solutions for small businesses to Fortune 500 companies, and private and public institutions in a range of industries. Her sector expertise ranges but not limited to mobile, media/arts/entertainment, beauty and cosmetics, banking and financial services, fashion and apparel, academics, technology, consumer goods and services, B2B/B2C, retail, social enterprises, eco and sustainable products, and healthcare. Follow her @MsSonicFlare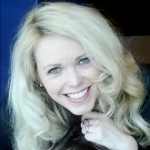 Irina Frumkin– Senior SDE & Technical Lead of Microsoft
Irina joined Microsoft immediately out of college and has been with Microsoft for almost 10 years working on a wide gamut of products including MSN Mobile, Photography, Social experiences and Xbox Live services.  Irina has developed large scale Social Gaming services platform based on Azure and authored an application model for distributed systems. She is currently working on large scale real-time monitoring and diagnostic solution for Xbox 360 Services. Irina graduated from University of Washington with a Computer Science degree. She resides in Seattle with her husband and two very energetic sons ,Jesse 6 and Jacob 8 that keep her very busy outside of work.

Kendra Arimoto
Executive search-Facebook