Had a brief discussion with Marko to learn more about open source and android for Java developers at OSCON yesterday.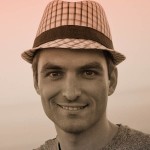 Android for Java Developers is an action-packed, hands-on presentation that takes you through the anatomy of an Android application. The sample application includes most major Android building blocks (Activities, Intents, Services, Broadcast Receivers, Content Providers) to illustrate the philosophy of Android application development. It assumes basic Java knowledge.
Tell me more about Marko and your company, Marakana
Marko is creator of Marakana Android Training series. He has taught Android to over 1,000 developers at companies such as Motorola, Sony-Ericsson, Qualcomm, Ericsson Canada, Cisco, Sharp, Texas Instruments, DoD and many others. Marko is a co-founder of San Francisco Android Users Group and regularly teaches Android Bootcamp at Marakana.
Marko founded Marakana in 2001 to help underprivileged youth, minorities, and inner-city kids learn web technologies and get ahead in life. So Marakana emerged with goal of helping people get better at what they do professionally, focused on open source software training.
Marakana founded and continue to run a few user groups such The San Francisco Java User Group, The San Francisco Agile User Group and The San Francisco Android User Group. It's a community organized user groups.

How's your session today?
I've taught Android class last year at San jose and only 10 people attended. Today we've had over 120! So much love in Portland. So great!!
What can we expect from your session?  Any take away for the attendees?
If you know java, then android is pretty straight forward. Learn it and use it. Mobile is where the action now. We are in the early stage but there is so much opportunity.
Open source is ubiquitous. It's been the same since back then; but how the technology is being applied constantly changing. Also leverage our video tutorials under community; it is such a great resources http://marakana.com/forums/android/general/ and http://marakana.com/forums/android/examples/
Which sessions/keynote speakers you are most interested in?
I'm planning to see some tomorrow and also to relax! Looking forward to seeing some of the keynote speakers. Follow Marko @marakana or go to http://marakana.com/ to learn more
Be sure to join Girls in Tech Portland Chapter at OSCON 2010 this year at Portland Oregon. Register today and receive special discount by being a Girls in Tech member.
OSCON takes place July 19-23, 2010 at the Oregon Convention Center in Portland, Oregon.
Register now and save 15%. Use discount code os10pgit when registering at: http://www.oscon.com/oscon2010
For More info for our local Portland chapter, go to our facebook page. If you are interested in being a guest speaker and/or panelist for our workshops and lectures, pls feel free to drop me an email: ivo@girlsintech.net
tweet @marakana @mssonicflare @oscon @24notion @gitweet
#oscon #portland #opensource