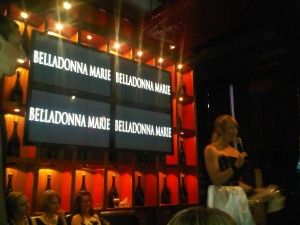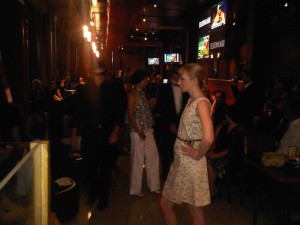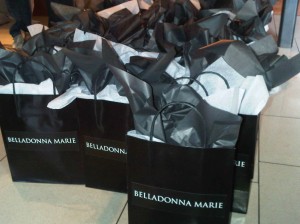 What is your design inspiration?
Woman! More specifically, the ocean – at least, for this collection.
Tell us more about Belladonna Marie collection
The SS2011 collection was inspired by the white foam of the ocean's waves. So clean, so beautiful, so unique.  Using the white color as the backdrop, I incorporated silver, chocolate and varied blues of the ocean to make the garments stand out even more.
Tell us more about your background
I have been dabbling in fashion my entire life. Having an amazing seamstress as a mother, I began sewing at 10 years old.  Since then, I have designed everything from t-shirts to formal gowns.  I am finally launching my own collection and could not be happier!
Who is your audience?
My audience are women who want to feel unique and fashionable wherever they go. They appreciate classic, timeless garments and desire to stand out in a crowd.  Whether shopping, meeting friends for coffee, going to a formal dinner or event, they are the social butterflies whom all others are staring at.
Who is your favorite designer(s)?
I absolutely love classic designers like Ralph Lauren.  He is amazing.  Especially for having continued success for over 50 years, he is my style icon for a list of reasons. I also love Calvin Klein, Marc Jacobs, Donna Karen and Anne Klein – they know how to dress women and keep looks timeless.
How would you describe your own style?
I am, without a doubt, a classic, leaning-towards-preppy woman.  I can rock any style, but one of my favorite looks is a conservative, above-the-knee dress that can be dressed up or down (like many in my collection).
Anything you wanted to share to the world? How about fun facts to know about Jenny W?
I have a daughter who will be 2 yrs. In August, so running my own company while being a stay-at-home mom, is challenging, to say the least. I am a world traveler.  I have been to 8 countries so far, and hope to visit every one, even the ones in warfare, before I die. I am usually very refined and sophisticated, but there is a crazy party animal that breaks out every once in awhile.
People watching is one of my favorite things. Without being too obvious or creepy, it is fun to try to figure out what people are talking about, or just making it up altogether.  Always a load of laughs! (When I was a little girl, my friends and I would mute the television and make up our own stories.  )
Whats next for you?
This summer we are going to be in Rock the Runway, on August 14th, the OC Thread Show on August 22nd, and hopefully PFW in October.
My plan is to be in every classy boutique on the west coast by next January.
Long term I aspire to be the next, classic American brand. I hope that when woman think timeless and fashionable, they think of Belladonna Marie.
It would be fun to show at New York, under those dreamed about white tents! After that…Paris and then who knows…I am going to ride the dream wherever it takes me.