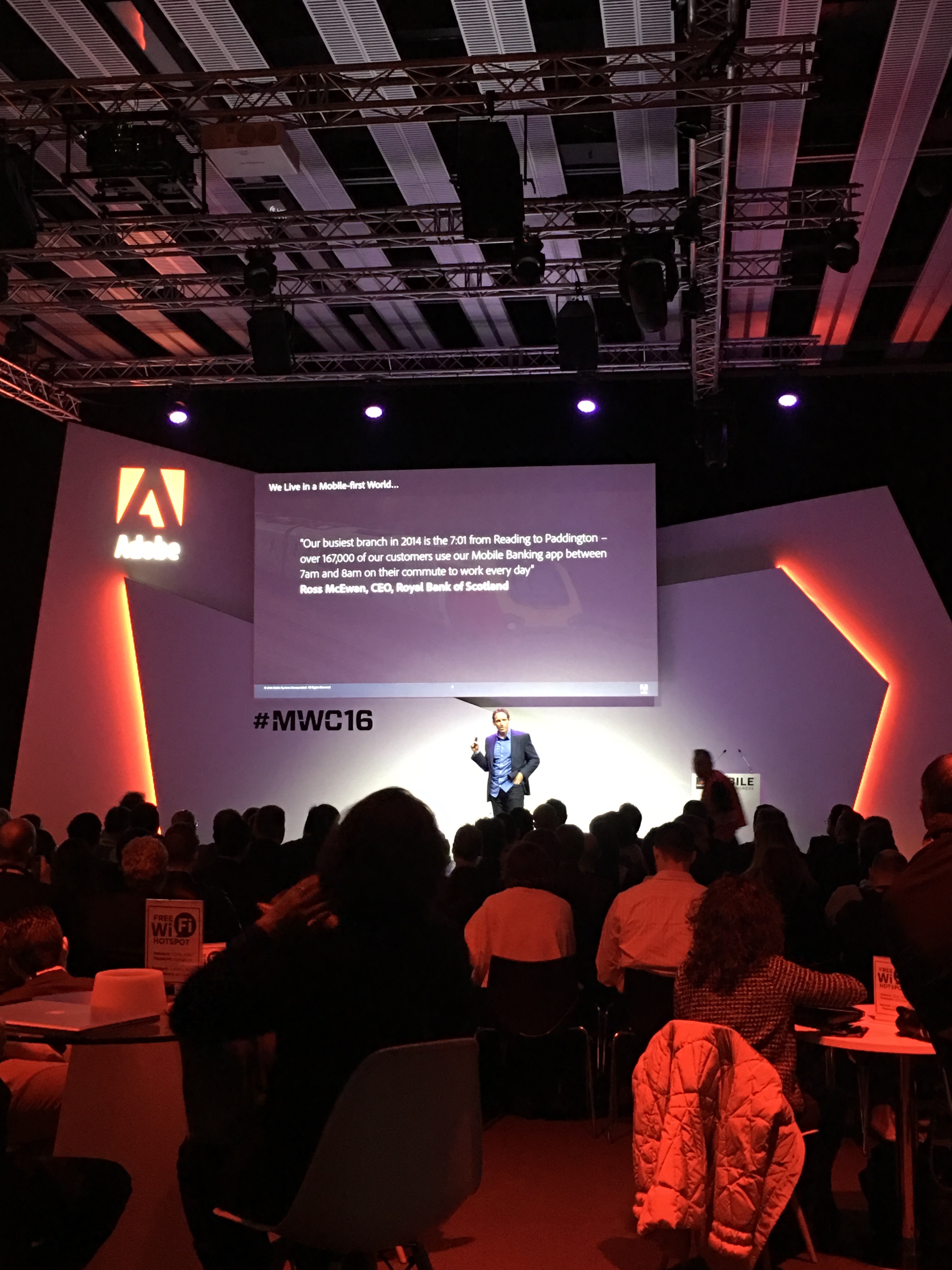 We had a great time today supporting Adobe for their Partner and Customer Programme "Mobile is the Strategy: How to Drive Successful Mobile Engagement Through Apps". The Adobe team unveiled their exciting new Adobe Experience Manager Mobile that allows users to not only easily design and maintain apps for their companies but track their progress as well. This is a fantastic way for companies to transform their B2B, B2C, and B2E experience! From customers to partners, everyone seems to have a great time at the thought leader engagement. The room was jam packed for their session and everyone was eager to hear about the new ways that Adobe can support them in taking their business to new heights.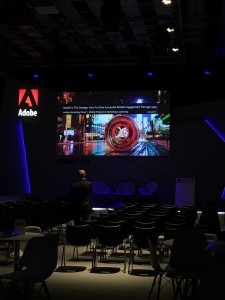 Calm before the storm… minutes before we opened the doors to the flood of people for the Session!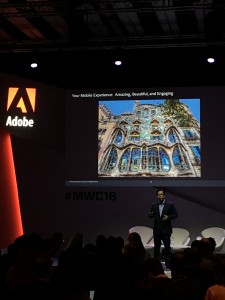 Ray Pun, Senior Manager of Mobile Marketing, was a great emcee and started off the talk with sharing his experience at the Gaudi museum!
Campbell Foster, Director of Product Marketing, takes the audience through the new age of mobile television and what it means for the future.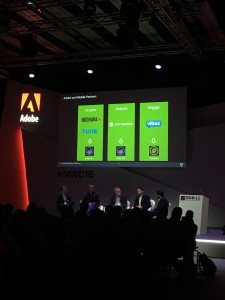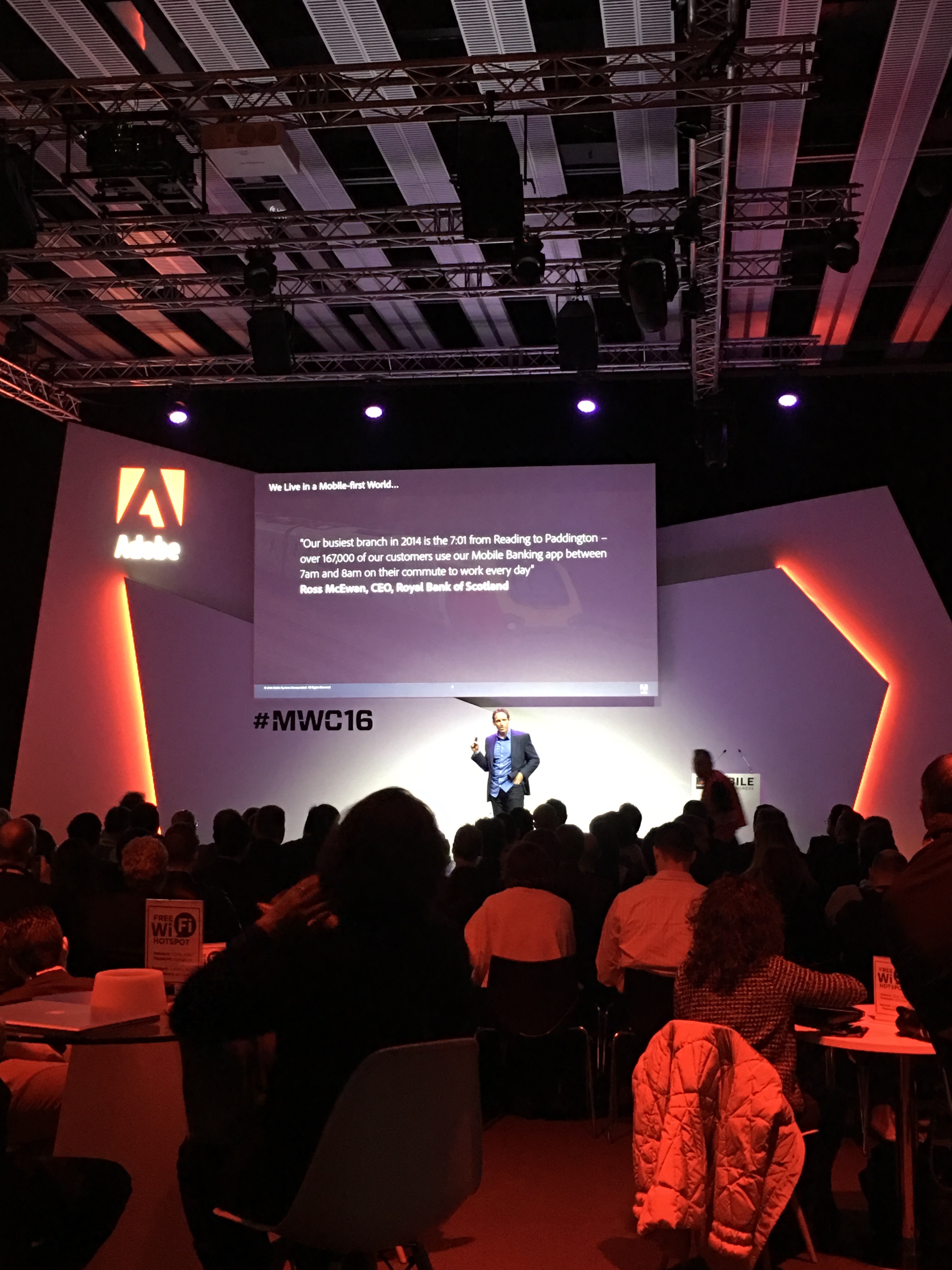 Product Marketing Director Arun Bhattacharya led a partner discussion with representatives from Kochava, Tune, Vibes, and Apteligent about their collaboration with Adobe.
The night ended with amazing tapas and drinks for the networking event.
Follow the conversation @24notion #AdobeMWC #MWC16 #24Notion