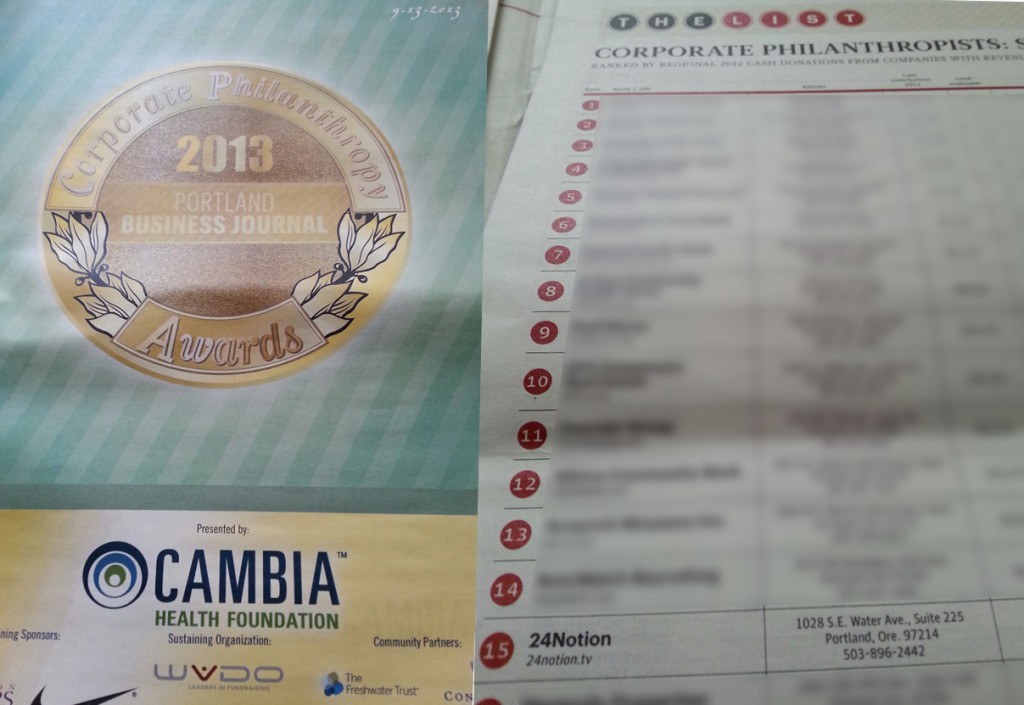 We've got some great news! We're excited to announce that 24Notion has been ranked #15 on the Portland Business Journal's Book of Lists for Corporate Social Responsibility (CSR). We've moved up two places since last year's list,  and we intend to continue this trend in the future.
24Notion has been featured on the CSR list for four years and was also awarded the 2012 Innovation in Philanthropy Award. The company's dedication to giving back through great partnerships, pro bono work, and scholarship sponsoring make 24Notion a leader among full service creative and lifestyle agencies in CSR activities. We're so proud to be a trailblazer for such important and engaging work—and we're already looking forward to more!
To learn more about 24Notion's socially responsible work, read up about our philanthropic activities and follow us on Facebook and Twitter (@24Notion) to stay updated. Questions? Contact info@24notion.tv for more information.