Hola! 24notion has been in Spain for Mobile World Congress 2016! In between all of work we managed to squeeze in a few hours of sightseeing all over Barcelona. Here we've picked out some of our favorite spots and things to do from the part of the city where every tourist should start, Plaça de Catalunya. This is a great starting point because you are walking distance from all kinds of great shops and attractions.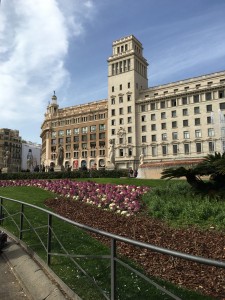 Plaça de Catalunya is a beautiful square in the heart of Barcelona. It's a great starting point because it is easily found in the metro maps, just hop off the line at Catalunya stop!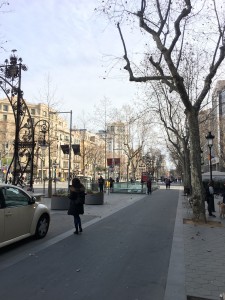 From the square you can walk in all directions and find somewhere to eat, shop, or visit. We started by walking toward the famous Gaudi building. Along the way there were great Spanish stores to find gems you can't find anywhere else!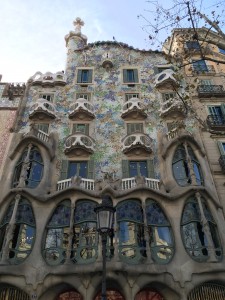 Gaudi's building is a must see. It's unique face is complimented with beautiful glasswork and interesting architecture. The inside is just as amazing as the outside and definitely worth touring.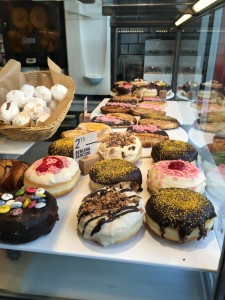 Next to Gaudi's architectural masterpiece we found a little cafe with the best donuts in the world. (Hint: these were filled with Nutella!) The great thing about Barcelona is that no matter where you stop to have a bite the food is always delicious.
This was an awesome start to the trip– but just the tip of the iceberg! More Barcelona traveling tips to come.
Follow the conversation @24notion #24notion