Social Media Chat 101: Who's who in Social Media- series 1
Profile Star: Ann Tran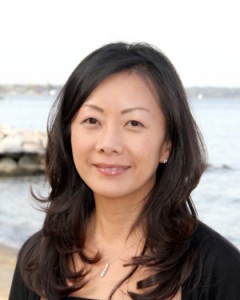 I joined Twitter in March 2009, though for the first six months I remained relatively inactive.  I mainly observed my feed and if I spotted something I liked, I shared it.
I remember feeling so unnerved when I first began tweeting my own original thoughts or content.  I think I was just "trying to figure it out," like everyone when they jump into a new platform.
Now, I'm on several social networks am constantly working toward being active on each of my accounts.
That said, my preferred network is still Twitter.
I remember how geeky I was when I received my first re-tweet: "Oh wow, I finally got re-tweeted, and it went far!" ツ
Two years later, I saw a tweet pop up in my own mentions that said something like, "Eeeekkk @AnnTran_ re-tweeted me!"
I thought that was cute that I'd given someone the same fulfillment I once felt.
What is my strategy and how do I maintain my followers?  I actually have a post on "How to keep up with over 100,000 Twitter Followers," in which I feature ten other people addressing this question.
For me, I love to introduce and be supportive of other Tweeters that have "relatively fewer" followers – ones that are primarily personal friends.  And often, they're able to capture and display much more distinctive content in their streams.
I am able to connect with people through my feed as well as in real life by regularly attending tweet-ups and conferences through travel in the U.S. and internationally.
I share my travel and relationship discoveries in my blog, allowing my readers to connect with their social media friends through my writing.
I always hope to deliver fresh, quality information; people follow someone's stream for unique messages, links and tips that will provide entertainment, wisdom, or perhaps even inspiration, so that's what I hope to provide.
Think of yourself watching television; what channels do you normally tune into and why?  I like to be entertained while I am learning.  So, I enjoy a positive stream, one that makes me laugh or stimulates my thought process.
Frequent re-tweeting or sharing friends' content shows you are promoting others and giving back.  When we take the time to promote our social media friends, it makes a comfortable environment where they're happy to return the favor if/when needed.
That said, it's still a good idea to provide your own findings and share them with your followers.  Balance is essential!
My social media "secret" is more so advice; to simply enjoy each moment, have fun with friends, and share!
It's an amazing world out there, and to be able to meet all these incredible individuals across the globe, with just the click of a mouse, is an incredible thing.
This year, I look forward to making new real-life friends, like @MsSonicFlare. Thank you Ivo for the opportunity to be a guest on your blog!
About AnnTran:
A world traveler and a student of life, Ann Tran has established herself as an influential personality on the web.  Her zest for social media and the common good are apparent in her online presence.
Ann's voice rings out through her blog, www.ann-tran.com, where she covers a variety of subjects that are important to her, including travel, inspiration, life and social media.  Ann writes from her own experiences, about what she has learned from the past, as well as keen insights into what she believes the future holds.
Ann is also passionate about giving back whenever possible.  As blogger for The Huffington Post, she was named one of the "16 People on Twitter Who Inspire the World" while also taking part in "Twelve Days of Giving" which connected worldwide passionate social media users with charitable causes to demonstrate the valuable impact of the social web.
If you would like to be profiled by 24Notion Editor team, pls drop us an email: pr@24notion.tv
Follow us on Facebook and tweet with us, dont forget to follow @MsSonicFlare