Social Media Chat 101: Who's who in Social Media- series 1
Profile star: @2morrowknight
I've had an amazing time learning more about Sean, one of the rock star in the social media world. Check out what he has to say…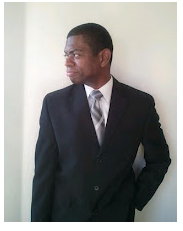 How do you get started in the social media world?
I have been involved in social media for years. But it wasn't until I joined social media 2.0 in 2009 that I began to find my voice. I believe in embracing and representing the very best of what humanity has to offer. This means being happy for others' achievements. Building success for myself without trying to hold someone else back. Making sure my work is informative, thought-provoking, and timeless. This is my voice, my signature, my mission.
I love all the major platforms in the social space – Pinterest, LinkedIn, Facebook, Chime.in, GooglePlus – but Twitter is my favorite. The hashtags, the trending topics, the overall engagement, there has never been anything like it. The real time feedback I get from Indonesia, Ivory Coast or even Ireland is stunning. This is why the Huffington Post series I co-founded is called Twitter Powerhouses. In many ways, Twitter is the heartbeat of social media.
What's your strategy on publishing content on the SoMe sector to gain more followers?
When I go to tweet-ups and meet social media friends in person, I'm always asked, "How do you maintain the hundreds of thousands of followers you have?" Well, I use Twitter lists and various applications to enhance the experience. Beyond that, I engage quite a bit. I know lots of people who use the word "engage", but here is what I mean: I ask how someone is doing, say thank you, check up on people I haven't seen in a while, inquire about someone's project or complement their new avatar. I can't reach out to everyone, but I make a strong effort to "speak" virtually as much as possible. As JD Andrews reminds us, "don't just post, participate."
Business, art, fashion, charity, travel, sustainability, photography, and humor strongly appeal to me, and I get a great deal of satisfaction from retweeting and sharing other's content related to these topics. I don't care if someone's blog has 2 subscribers, or that person has 100 Twitter followers or 50 Facebook friends. If I like the content, I am going to share it. When you take this type of social media approach and share according to "content", and not simply "status", you'll thrive even more. Guaranteed.
Any success story? or secret trade that you would like to share?
My success doesn't come from any special ability. A lot of it is simply the result of hardwork and tireless networking at what I call "the intersection of preparation and opportunity." So many have helped me along the way, friends and colleagues on six continents. This is why I love profiling people. It's my way of giving back, as well as providing someone a platform on which to share their ideas, or life story. It's a big beautiful world and I want to soak up and enjoy every empowering, inspiring minute it offers me.
You could follow Sean Gardner @2morrowknight and check out his bio
Q&A by Ivo Lukas @MsSonicFlare