Awesome team at 24Notion + Awesome clients = successful SXSW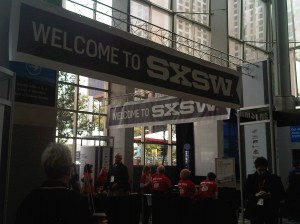 -Over 26,000(interactive) attended SXSW this year. We haven't even added the film and music attendance just yet. We were looking for sunshine in Austin and finally got them! Yeehaaa
-Sunbathing between Hilton and the convention registration lounge was relaxing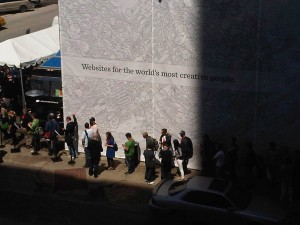 -At StartUp America:  we were greeted by Kathleen Warner
-We get a chance to watched Jesse moderate the Good Morning Startup Village with Tony Hsieh of Zappos and others. Plus scored a free book!
-We hung out a couple times at the #alutrend lounge (alcatel lucent). Hey, we didn't get to win the camera.  since I sucked in haiku creation…. oh well. Thanks for the amazing drinks/food throughout the day! shout out to the mohawk's guy!
-The bar downstairs' at Hilton has been our daily hangout to reconvene with our team to chill out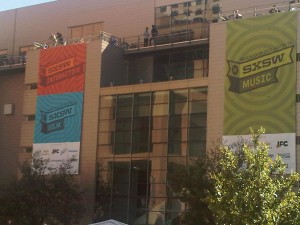 -24Notion team had a blast helping out our clients and succeeded over the 5 days period of SXSW: SXSW Music & Interactive (sessions/panel/events and in between campaigns pushed)
-Thanks to Webcitygirls, @Ponderful totally rocks it with our fab 1:1, Ivo Lukas' interview @MsSonicFlare and to read article
Great list of our attended sessions/party and list of bands that we've seen:
-Startup Village sessions were good
-Convergence/future of work/emerging/social networks were must see attended
-Interactive opening party was fun
-Accelerating killer LatAm startups were insightful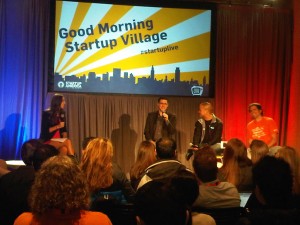 -Digital sports session was a full house session
-Gaming/tech/design were quite ok as an overall theme
-Salon C on Sunday topic: Everybody's a bloody entrepreneur or are they? @Gitweet united were awesome rockin' panel! Thanks for everyone who came and supported us!
-Interactive + film fusion party/block party/ interactive awards pre-party presented by HP was a blast
-Music: Dry the River –shallow bed rocking in at spotify house
-Music: Charli XCX, Fiona apple, Jackmaster DJ, Santigold and Valerie Poxleitner were jammin' it!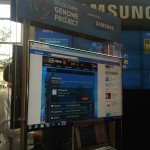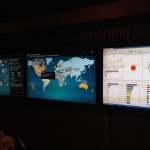 Who got our votes on the best lounge set up?
Samsung and Dell social media conversations digital wall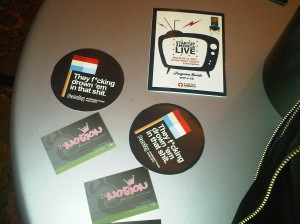 Check out winners of 2012 SXSW Interactive Awards
Get the most out of SXSW next year:
-Plan your week ahead of time
-Mingle /Network/hangout/drink booze/eat/repeat them!
-Go to (at least) 1 session/day
-Go to 1 event to party per night
-Don't forget to download the apps to pre-plan your day/night!
Be sure to Like us on Facebook and follow us @24Notion & @MsSonicFlare to get your fun swags and join our conversation