As posted in Girlsincpop.com; article link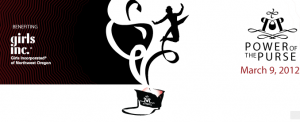 Guest Profile star: An interview with 24Notion Founder/CEO, Ivo Lukas
We are days away from our 7th Power of the Purse fundraising gala and we cannot wait! This year we are fortunate to collaborate with so many new companies and volunteers – and thus have some exciting surprises in store for the big night!
One such collaboration is with 24Notion, a local creative marketing agency and their founder Ivo Lukas. Not only
is Ivo a STRONG, SMART and BOLD girl in her own right, but her company embodies the same principles!  We are honored to be working with her this year. We recently caught up with her to find out more about what she does, and what she has in-store for Power of the Purse 2012.
What makes you excited about supporting Girls Inc. of NW Oregon? How did you get involved?
On behalf of 24Notion, we are super excited to be a part of Girls Inc. The Girls Inc. mission is something that is true to our heart, so it's a natural match for us to support. To be strong, smart and bold are excellent qualities for any young woman to aspire to and believe in.
Women as leaders are under-represented in so many areas: in workplaces, at school, almost anywhere in society nowadays. Empowering young women to be leaders is so important to me. Self-esteem and confidence are such critical traits for young girls to have. In my work with other organizations I have seen many girls who needed that mentorship and guidance to be strong in mind and lifestyle. We got involved in Girls Inc. because we were connected with the board and executive levels from some of the non-profit organizations we've supported in the past. After chatting and connecting, it made sense for us to collaborate further.
In addition, philanthropy is very important to us as a company. Portland Business Journal ranked us #23 in the corporate philanthropic sector (CSR). Our CSR program allows us to give back to global and local communities every year, including some of the major charities/non-profit organizations. As a result, we are able to support Girls Inc as a whole.
Can you tell us a little bit about 24Notion and what you'll be doing for Power of the Purse? 24Notion is a full-service global creative marketing, technology, communications and lifestyle agency that combines strategy with customized execution. We specialize in brand storytelling, interactive media and social influence, but we also have a broad understanding of the art of traditional marketing and communications, so we know how to connect a company's brand with the right consumer. At our agency, we really help companies blur the line of advertising, public relations and marketing.
What's unique about 24Notion? We don't follow the traditional rules; we break all the rules to help our clients achieve their goals and business objectives. We have proven track record in doing so.
For the Power of the Purse, we will be supporting and creating a few ways to engage with the event, including video motion storytelling that will be showing at the event. Additionally, we will have a paparazzi photo booth for anyone who attends. So, dress up, look fabulous and famous and take a photo at our booth.
Last but not least, we are collaborating in designing a fashion t-shirt for Power of the Purse and Girls Inc. with Bryce Black (a fashion designer contestants from Project Runway season 9). Bryce Black and Ivo Lukas (24Notion) are collaborating in designing the fashion shirt together.
We're so excited to have Bryce Black of Project Runway and 24Notion designing our t-shirts. What is it like working with him? How has the design process gone? 24Notion's entertainment/fashion and lifestyle business has been growing in the last few years. This year we are working closely with Bryce Black and Bryce Black design on his brand creation, digital experience, social, business and fashion development and PR. For the Power of the Purse, weare collaborating closely on the fashion shirt brand look and feel from concept to print.
We love working with Bryce because he is not afraid to take risks. Not to mention how humble and positive he is. In this industry, we've seen a lot of competitive edges and really hard-to-serve attitudes in people. Bryce is the total opposite of that. It's been an awesome experience to work together with him.
100% of the proceeds from the fashion t-shirt design will be donated to Girls Inc. organizations. The fashion shirt is a limited edition with only 200 in quantity. So, first come, first served. It will be available to purchase at the Power of the Purse event. Any remaining counts will be available through the Girls Inc. website or by phone.
To learn more about 24Notion, check out our website www.24Notion.tv, our blog 24notion.tv/blog Like us on Facebook and follow us @24Notion
We are excited to see everyone Power of the Purse on March 9th! Don't forget to 'like' 24Notion on Facebook before or after the night of the event so you can tag your photo immediately.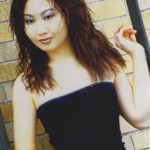 Ivo Lukas, CEO/Founder of 24Notion
Follow her @MsSonicFlare